Our Strategic Partners
We have cultivated strategic partnerships with industry leaders and key players to enhance its position in the satellite communication sector. These partnerships are the integral to our success, enabling us to access cutting-edge technologies, share best practices, and expand our global reach.
Our strategic partners include satellite equipment manufacturers, telecommunications providers, and research institutions. These collaborations facilitate the seamless integration of the latest innovations into our products and services. We leverage these partnerships to ensure our customers have access to the most advanced and reliable satellite communication solutions available.
AvL Technologies
Innovative, Reliable, Ready
AvL Technologies is a company that produces visionary, innovative, reproducible satellite communications antennas and positioners for emerging markets that combine elegant designs, unique style and technical superiority for ultimate performance. We are dedicated to technical excellence and extraordinary customer service
Baird
The Best Mounts in the World
Over the last 25 years, Baird has built its reputation by providing the best mounting systems in every market we serve.  Baird products have become legendary for withstanding the most demanding conditions on earth. Our customers have confidence knowing every Baird product is backed by our extensive testing process, proven performance record and Baird's 10-year warranty.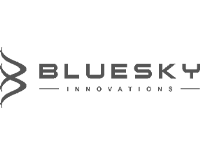 Bluesky
More Than Just an Antenna Mast
Portable Military Networks are dependent on speed of deployment, reliability and the versatility of the platform. BlueSky Mast has an on-going commitment to provide the military with purpose-built solutions for every conceivable operating environment. We pioneer portable masts that exceed the most demanding specifications in any war zone or hostile environment. Securely transportable with a unique sectional assembly & no-tools required design, a BlueSky Mast can be deployed in minutes, getting multiple devices in the air, fast.
C2 Defense
Networking The Future
C2 Defense is a premier defense contractor offering world class networking solutions to meet the needs of your mission. Our team has over 70 years experience in the defense business and has established a reputation as a trusted service provider.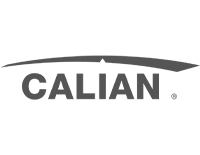 Calian
Confidence. Engineered
Innovative solutions delivered with integrity. We are one of Canada's premier technology companies, delivering sophisticated hardware and software solutions to our customers around the world. We excel at developing innovative designs for mission-critical applications.
Challenger Communications
Challenger Communications is a leading manufacturer of world-class antenna systems and mounts. We have the capability to build antennas ranging from 1.0-meter quick deploy models to 12-meter earth stations.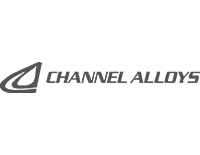 Channel Alloys
Your Direct Channel for Aluminum
Channel Alloys is an independent master distributor of aluminum mill products. For more than 20 years,
we have earned our reputation by delivering high quality aluminum products at competitive prices with
outstanding customer service. Channel aluminum stocks are produced in accordance with applicable
QQA, ASTM and AMS Specifications by top-quality ISO 9000 certified producers to the Aluminum
Association tolerances. Mill Test Certificates are included in every order.
Cobham Satcom
We are the enablers of connection across land and sea, shaping the future of connectivity by making communication seamless, affordable, accessible, and safe, anywhere, anytime on any device. From radio to satellite communication, we have always shaped the future of communication.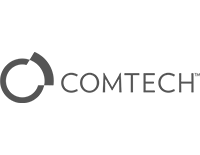 Comtech
Fluent in the Future
Comtech Telecommunications Corp. is a leading global technology company providing terrestrial and
wireless network solutions, next-generation 9-1-1 emergency services, satellite and space
communications technologies, and cloud native capabilities to commercial and government customers
around the world.
Countertrade
CounterTrade Products, Inc. is a complete technology solutions company. Solve your technology challenges with a customized solution built for your needs and budgetary requirements. Find hardware, software and services dedicated to improving your company's productivity while decreasing operational and capital costs. Utilize our contracts to source items from our partners including Dell EMC, HP, Microsoft, Cisco and many more. CounterTrade maintains its own GSA schedule and is a Prime Contractor for two of the largest Federal government commodity government-wide acquisition contracts (GWAC's) in the country (NASA SEWP V & NIH CIO-CS). Additional contracts include a Department of Energy Electronic Order System agreement and multiple Blanket Purchase Agreements (BPA's) with various federal entities.
CPI
Communications & Power Industries
CPI Antenna Technologies Division is a leading end-to-end provider of ground-based satellite
communications products; auto-tracking data link antennas for land, sea and air; high precision scientific
and satellite terminals; and services.
Datapath
DataPath distinguishes itself in the global marketplace by bringing true, economic value to the bottom line through 'Total Solutions' offerings for each requirement. 'Total Solutions' ensures all program elements – products, systems, and support- are factored in to drive success through on-time and on-budget deliveries and cost savings to the customer.
Whether for military, government or commercial applications, DataPath has the expertise, technology and customer-focused approach to meet the most demanding communication and information security requirements.
Global Skyware
A specialist in SatCom ground equipment for GEO, MEO, and LEO networks, Global Skyware designs,
develops and manufactures a large portfolio of VSAT and Gateway products and solutions operating in
Ka, Ku, C, X and other bands.
Haivision
Connecting The World With Real-Time Video
Haivision is a leading global provider of mission-critical, real-time video networking and visual
collaboration solutions. High-quality, ultra-low latency, security, and reliability. Haivision's award-
winning video technologies help you power live video workflows, enhance collaboration, and make
informed decisions faster.
iDirect
The Global Leaderin Satellite Communications
ST Engineering iDirect, Inc. dba iDirect is a global leader in IP-based satellite communications, providing
technology and solutions that enable our partners to deploy advanced satellite services that profitably
expand their businesses.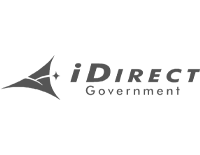 iDirect Government
Setting the standard for security, performance, and efficiency
iDirectGov's hubs, satellite routers and network management software address the growing complexity
of deploying and managing global IP networks. iDirect Government's specialized technology includes
transmission security (TRANSEC), Communication Signal Interference Removal (CSIR™) anti-jam
technology and Open Antenna Modem Interface Protocol (OpenAMIP).
Intelsat
Intelsat's global team of professionals is focused on providing seamless and secure, satellite-based communications to government, NGO and commercial customers through the company's next-generation worldwide network and managed services. Bridging the digital divide by operating one of the world's largest and most advanced satellite fleet and connectivity infrastructures, Intelsat enables people and their tools to speak over oceans, see across continents and listen through the skies to communicate, cooperate and coexist. Since its founding six decades ago, the company has been synonymous with satellite-industry "firsts" in service to its customers and the planet. Leaning on a legacy of innovation and focusing on addressing a new generation of challenges Intelsat's team members now have their sights on the "next firsts" in space as they disrupt the field and lead in the digital transformation of the industry.
International Datacasting
Flexible, secure, cost-effective broadcasting and content distribution
IDC is a technology provider for many of the world's top broadcasters in radio, television, data and
digital cinema. IDC's products and solutions are in demand for radio and television networks, targeted
ad insertion, digital cinema, live events, VOD, and IPTV.
Lite Coms
Lite Coms designs and manufactures fully integrate VSAT terminals and systems for militaries around the
Globe. Our team of entrepreneurs have over 100 years of combined satellite communications design
experience. They have worked together throughout their careers, have fielded systems on 4 Continents
and have delivered over 10,000 terminals ranging from .6 to 2.4 meters. Our commitment to
#CustomerDelight is recognized around the world.
MediaKind
MediaKind's end-to-end video delivery solutions include Emmy award-winning video compression
solutions for contribution and direct-to-consumer video service distribution, advertising and content
personalization solutions, high efficiency cloud DVR, and TV and video delivery platforms.
Mission Microwave
The New Shape of Solid State
At Mission Microwave Technologies we have developed revolutionary Solid State Power Amplifiers and
BUC's to support ground-based, airborne, and space-based applications. Utilizing the latest in
semiconductor technology, we have optimized the size, weight, and power (Swap) for these critical
applications while delivering the best possible reliability.
Newtec
Dialog is a scalable and flexible multiservice satellite communications platform that allows service
providers to access a wide range of markets, manage operational and capital costs effectively and create
unique value for customers. Our Broadcast product line consists of the next generation of broadcast
DVB compliant modems and modulators and multi-carrier gateways specifically designed for broadcast
applications.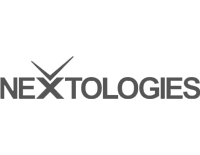 Nextologies
Nextologies has the world's largest broadcast video delivery network specializing in award-winning, broadcast-grade video connectivity for broadcasters and content owners across the globe.
Operating out of multiple teleports and data centers, Nextologies is the only solutions provider that has instant access to over 55,000 linear TV channels downlinked from 75+ globally-placed satellites. In addition, Nextologies is a leader in signal acquisition and delivery providing fiber, IP and custom end-to-end solutions for IPTV and OTT platforms and video-centric applications across all platforms. Notable clients include established broadcasters, enterprise and emerging companies.
Nisshinbo (formerly NJRC)
Nisshinbo Micro Devices Inc. is the result of an integration former New Japan Radio Co., Ltd. and former
RICOH Electronic Devices Co., Ltd. Nisshinbo Micro Devices's product lineup, which ranges from the C-
band to the Ka-band, remains unmatched by any other manufacturer. We are supporting the expanding
world of satellite communications with unparalleled products.
Norsat
Norsat International Inc., founded in 1977, is a leading provider of innovative communication solutions
enabling the transmission of data, audio and video for remote and challenging applications. Our
products and services include customizable satellite components, portable satellite terminals, maritime
solutions and satellite networks.
Novelsat
Next-Generation Content Connectivity Solutions
NOVELSAT is an innovator and a leading provider of next-generation content connectivity solutions over
satellite. Powered by our innovative technology, our solutions are transforming network capabilities to
drive new experiences and expand growth potential.
Primrose Alloys
Primrose Alloys is a Global Trading Company that exists to bridge the gap between the metal consuming markets and the worlds preeminent aluminum, stainless, carbon and alloy producers. We are committed to providing outstanding customer services by sourcing the best mills for our customers and delivering on their needs, always trying to meet and exceed their expectations. We exist to provide exceptional value and service to our customers and suppliers. Our people are focused on the success of each and every one of its customers and suppliers via the delivery of expert knowledge and the competitiveness of our products and services. We pride ourselves on strong execution that our customers and suppliers can count on.
Sat-Lite Technologies
Sat-Lite Technologies is a privately held company located in White Oak, Texas. The company's core
business is the design and manufacture of high-performance satellite antenna products for the
integrator and operator. Sat-Lite Technologies was formed in 2006 on the premise that providing
exceptional products coupled with the highest level of customer service results in success for our
customers as well as our company.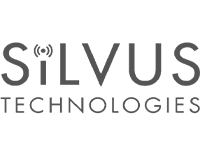 Silvus
Taking Mimo wireless technology where it's never been seen before.
Range. Robustness. Throughput. Other communications manufacturers can check one or two of these boxes. Silvus Technologies consistently delivers all three.Increasingly challenging real-world usage requirements are driving the need for long-range, mobile and non-line of-sight communications that can transmit a greater volume of HD video, voice and telemetry data than ever before. Silvus' MN-MIMO wireless technology is the answer.
SMW Swedish Microwave AB
Swedish Microwave is the premium supplier of mainly Low Noise Blockdownconverters (LNB's) and outdoor proof RF over Fiber solutions.
Standard products and customer specific adaptations are made all-inhouse since 1986. When quality matters, SMW is the right choice.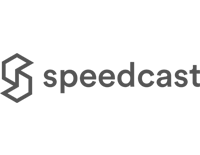 Speedcast
Speedcast is a leading communications and IT services provider, delivering critical communications services to the Maritime, Energy, Mining, Media, Telecom, Cruise, NGO, Government, and Enterprise sectors. The company leverages its global network platform to provide fully connected systems that harness technologies and applications to transform what remote operations can achieve. With the world's most comprehensive network, Speedcast enables faster, seamless pole-to-pole coverage from a global hybrid satellite, fiber, cellular, microwave, MPLS, and IP transport network with direct access to public cloud platforms. The company integrates differentiated technology offerings that provide smarter ways to communicate and distribute content, manage network and remote operations, protect and secure investments, and improve the crew and guest experience. With a passionate customer focus and a strong safety culture, Speedcast serves more than 3,200 customers in over 140 countries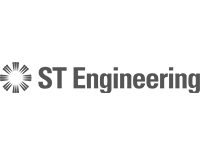 St. Engineering
At ST Engineering, we harness technology and innovation to enable a more secure and sustainable world. Our proven engineering expertise keeps the world's commercial aircraft flying safely, equips fighting forces to win on the battlefield and prepares cities for a smarter and more sustainable future.
Tampa Microwave
An international leader in the design and production of ManPack and FlyAway satellite terminals. Our
simple and reliable systems make it possible for one operator to transport, install, operate and maintain
the beyond line of sight communications for any mission requirements. The modularity of our terminal
family maximizes mission performance by using the same Modems, Receiver Transmitters, and Power
Supplies across our 45cm, 65cm, 95cm and 1.3m line of products.
Teledyne Paradise Datacom
​​​​​​​​​​​​​​​​​​​​​​​​​​​​​​​​​​​​​​​​​​​​​​Everywhere You Look
The Industry's Most Innovative Portfolio of Ground-Based Satcom Amplifiers, Modems and
M​ore.​Teledyne Paradise Datacom, a division of Teledyne Defense Electronics, LLC, designs,
manufactures and sells satellite modems, solid state power amplifiers (SSPA), block up converters (BUC)
and associated redundancy subsystems. We deliver satellite communications products around the
world.​
Terrasat
Optimize your Satcom Performance
Terrasat Communications, a privately-owned US company, has been manufacturing microwave & satellite RF equipment since 1994. Today, we produce the most innovative BUCs on the market; the IBUC–the Intelligent BUC. Unlike the typical BUC, the IBUC includes multiple sensors and a powerful micro-processor for performance improvement & feature enhancements. All IBUC models include a web interface for extensive Management & Control and are SNMP-compliant for easy interface with any
NMS.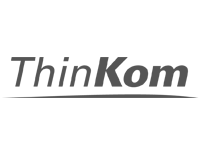 Thinkom
High-Performance Satcom Antennas for a Mobile World
ThinKom Solutions manufactures low-profile antennas engineered expressly for high-speed connectivity in the most harsh, remote and mobile environments. On a fuselage, in a backpack or mounted on a vehicle, our antennas enable satellite service providers to deliver reliable broadband to millions of users, while minimizing OpEx and maximizing efficiencies across the board.
XMW
Ultimate mmWave Solutions for a better Connected Experience
XMW provides a comprehensive line of products for Ka-band, Ku-Band, X-Band, C-Band and 5G mitigation. The product range includes the BUCs and SSPAs from 1W to 40W with various frequency options of Single/Dual/Tri/Quad-band. A full line of LNB, LNA, and BDCs are also available and ready to be shipped as off-the-shelf items.